Hi guys, I decided I would make my first guide today. This will be about storage because there are no guides that show all of the up to date storage. This will include both the storage inside your inventory and the storage such as in your tent.
Red = Slots Yellow = What kind of Items Blue = How many you can have

Props Keeper

Need Picture!
Stock Keeper



Storeroom



Locker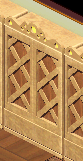 Cabinet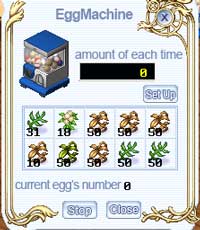 Fortune Egg


Food Shelf


Potion Cabinet

Need Picture!
Medicine Case



Material Cabinet

Need Picture!
Fridge


Picnic Box

Need Picture!
EXP Bag


Big Gas Storage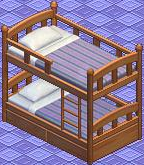 Bunk Bed



Wooden Bed



Hammock

Maid Robot - Wisdom Crystal

If I missed anything, Reply Please!
Last edited Mon, 01 Apr 2013, 11:41pm by DKs
---
Characters
Server:Scorpio
Main:DKWater (Water Lv.93 rb Seer)
Burster: DKFire1 (Fire Lv. 81 rb Wit)
Maker:DKMaker
Seller+Maker+Compounder:DK
Burster: Flameblood (Fire Pure STR Lv. 130)
Burster: Blood4nger (Fire Pure STR Lv. 81 Killer)
Server: Aries
Burster: xBlades (Fire Pure STR Lv. 178)
Burster: FieryBlade (Fire Pure STR Lv. 178)
Maker: Bladesmith (Earth Lv. 17)
As of 6/4/16